UberStrike - Official Tournament
Cmune (the developer of Uberstrike) arranges official tournaments from time to time. Sometimes 2 or more uberstrike official tournaments are arranged together for different purposes.
Other than the official tournament there are many other tournaments that may or may not be sponsored by cmune. These non official tournaments may or may not offer rewards and/or prizes.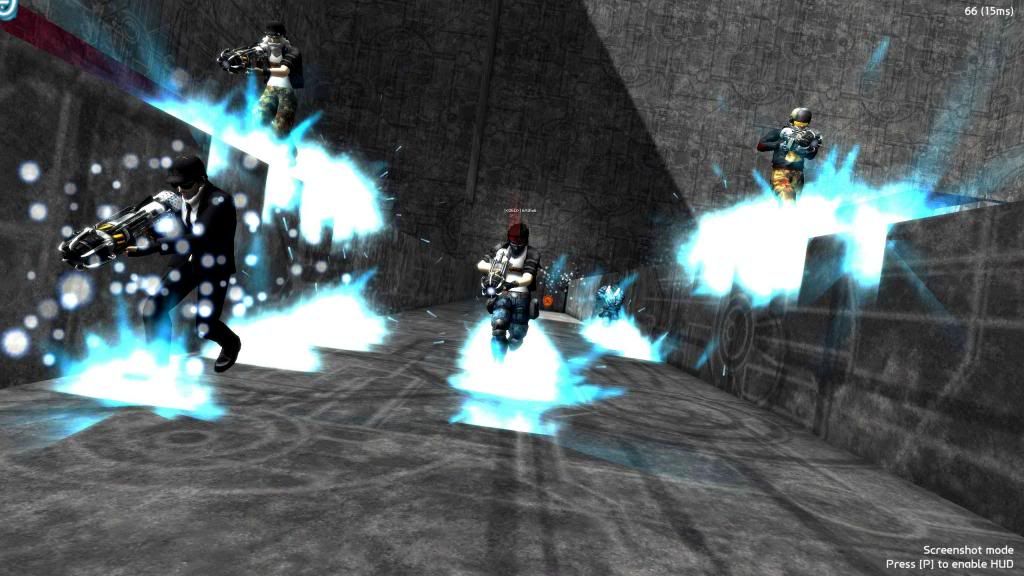 Picture by Jorimy @ [DED] clan, an entry for Uberstrike UCSD official tournament.
Rewards and Prizes
Cmune rewards tournament winners and champions with prizes. The rewards and prizes varies from free credit, free permanent or temporary special edition stuffs, free permanent weapons, armors, etc. A real uberstrike players will really appreciate these rewards!
---
For those of you interested in joining a tournament, the first step is to join (or at least read the postings) in the uberstrike forum: this should be your starting point.
The latest essential requirement to join any official tournament is:
Having an active forum id. This is created by logging on forum using your uberstrike player credentials.
Your CMID (Cmune ID) - How to find?
Able to create screen shots for posting the proof of scores.
---
So far Just Officers participated in these official tournaments: